2016/17 IKC CHAMPIONSHIP SHOWS

Topping the entry at Bangor Championship Show under Moira Grant Cook, was the previous week's Reserve BIS winning Papillon, to Sean Carroll and James Newman's Papillon, the multi titled Ch, GB, Ger, Cz & Int Ch Hundenbuden's Juno Pondabudens handled by Sean. Reserve BIS under Moira was the Irish Setter, Christine McLarnon's Gwendariff Nuts Aboutu Glenavna handled by Christine. Mary Davidson represent Sponsor, Royal Canin.
ICP Site News
...Papillon Premier at Bangor
...Rory Rules at Carlow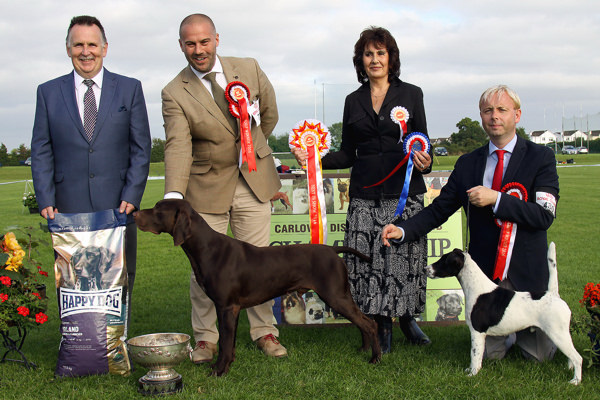 Clinching his second Best in Show award in three All Breed Champ Shows, Carlow saw Tom and Annie Mervyn's homebred German Short Haired Pointer, Sh Ch Tomanipoint Celtic Knight, top the entry under BIS judge Liz Wogan, who gave Reserve BIS to Ross Delmar and Ewa Lunden's Smooth Fox Terrier, Ch, Swe, Nor, DK & Int Ch Residentsets Stand-In. Happy Dog sponsored, represented by Jackie & Andrea Stubbs.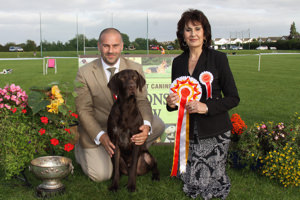 Stephen Kennedy handled his and wife Carol's Weimaraner, Sh Ch Zilverein Straight No Chazer, to Best in Show at Cloghran under Dermot Timmins, whose choice for Reserve BIS was Karen Weir's Dachshund, the Smooth Kaninchen Neths Ch Zimerbude Yantarnaya Kapelka.
...No Chazer at Cloghran