2016/17 IKC CHAMPIONSHIP SHOWS

Topping the entry at the annual All Ireland Bull Breeds Association Championship Show under judge Kevin Maye was the Afghan Hound, Lynn Appleby, John Minchin, Jayne Edwards and Mary Mulvaney's Ch & Int Ch Davashey To Tell The Truth. 4 year old 'Kayto' handled by Mary to his first BIS win this year, a year which started when he won the Champion of Champions contest back in January and saw him, before today, with 6 previous group wins and two BIS 3. Reserve Best in Show under Kevin was the Toy Poodle, Sally Burns, Mary Coghlan and Lesley Howard's Ch Grayco Splash The Cash, 3 year old 'Geoffrey' the BIS winner at Hibernian in May and today taking his third group of the year. The show was sponsored by PETMASTER, with the husband and wife team of Mervyn and Ann Webb in attendance at the trade stand and with Mervyn representing the company in the photographs.
ICP Site News
...autumn roundup
...autumn roundup
Kayto tops Bull Breeds
Taking centre stage to judge Best in Show at the IKC International Day 1 was Stephen Minogue. From the ten winners sent through by the international group judges, Stephen awarded the winner's rosette to the Bulldog, Mark Graham's Gongar King Henry Bulls, 20 months old 'Henry' on a roll having recently topped the breed at Bull Breeds a few weeks earlier.
Taking centre stage in the Best in Show ring at IKC International Day 2 was Irish All Breeds judge, Cathy Delmar. Bringing the international weekend to a conclusion, Cathy's choice for Best in Show fell to Felicity Thompson's Whippet, Ch Barnesmore Wizard King, 2 year old 'Jason' was handled by Lucinda Thompson. Reserve Best in Show under Cathy Delmar was the Irish Setter, Cathy Loughlin's Sh Ch Rohanmor It's All About Alfie, the group winner at Combined International at Easter and today taking his ninth group placing of the year.
The show was sponsored by GAIN PETFOODS.
...It's Hooray Henry!


Read FREE online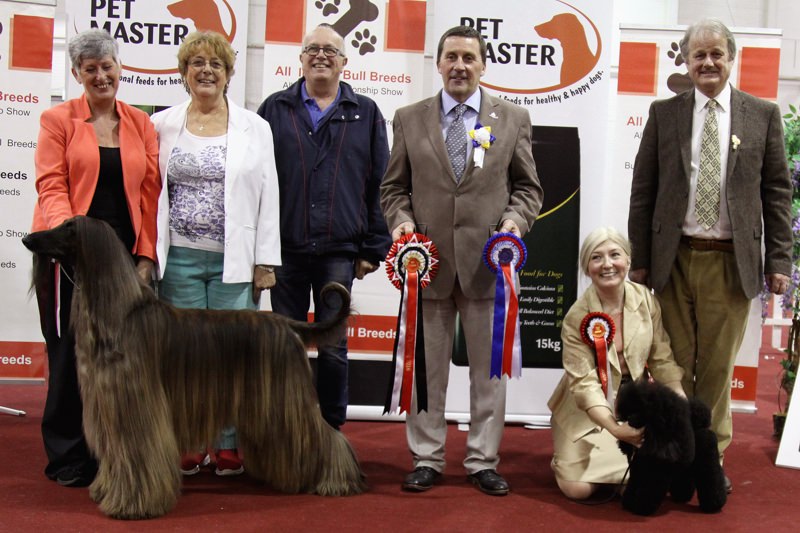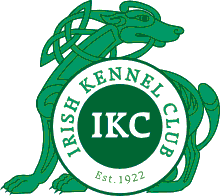 Bulldog Tops IKC International Day 1


Reserve Best in Show under Stephen Minogue was the Kerry Blue Terrier, all the way from St Petersburg, Larisa and Nikolay Ageev's Multi Ch Edbrios United Colours, 5 year old 'Prince', bred in Ireland by Philip and Ed O'Brien and Jarka Poulova, was returning home to take his Irish title to add to his titles gained in a further 10 countries. The show was sponsored by GAIN PETFOODS.
...Wizard's Magic at Cloghran
Whippet Triumphant on Day 2 of the IKC International


'Homer', Ann White's well known Irish Glen of Imaal Terrier, Ch, GB, Am & Su Ch Abberann Conan was snapped in a more casual pose.